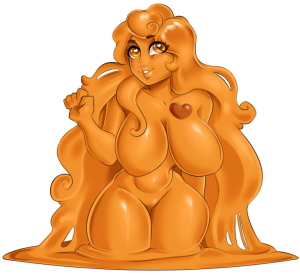 As promised, you can now hang out with Azzy and the queen again after clearing the dungeon — and sucking on the queenly bosom has some, like, totally super cool surprises for you!! <3
0.2.27 Patch Notes:
You can now interact with Azyrran and the Hornet Queen after clearing the Hornet Hive Dungeon. (By SomeKindofWizard)
Sucking on the queen's huge honey-laden bosoms can result in you becoming a bimbo! There are both temporary and permanent options.
New Busts: Senja Evergreen, Pregnant Evergreen (not yet enabled)
There's a pretty huge chunk of new Evergreen sex scenes being coded right now, as well as a chunky new dungeon she can send you to full of kitsune troublemakers. Stay tuned!
As always, you can get backer access here! Be the first to turn your brain to fuck.