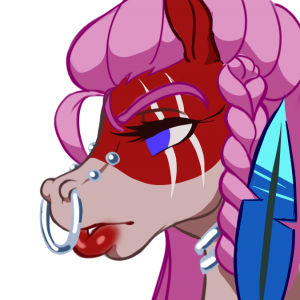 Hey guys. This patch is just a hodgepodge of random new content. Enjoy!
0.2.24 Patch Notes:
You can meet a renegade memeber of Tollus's cult in Harvest Valley, and including a fight and some new lore. (By BubbleLord)
Brint's trap-exclusive anal scenes now have shemale variants. He has a new scene exclusively for lactating shemales. (by me!)
There's new voyeur scene where you can watch a Marefolk Shaman get railed by her treant. (by Serrated Seat)
New Busts: Lucia, Janeen, Vaush, Centaur Marauders.
Cait's always excited for more milkies!
As always, if you want to support us, you can find our Patreon here!
New Since Last Public Update:
Last public update was for Halloween so…
New Old Forest Encounter: Viviane the Enchantress
New Frostwood Encounter: Kitsunes!
New Frostwood Encounter: Imps!
New scene during Arona's quest: let Cait suck Pavo off
New feature: Change party roster from any Waystone Idol
New feature: visible keybinds on the button dock
New codices: Boreal Elves & Tanuki