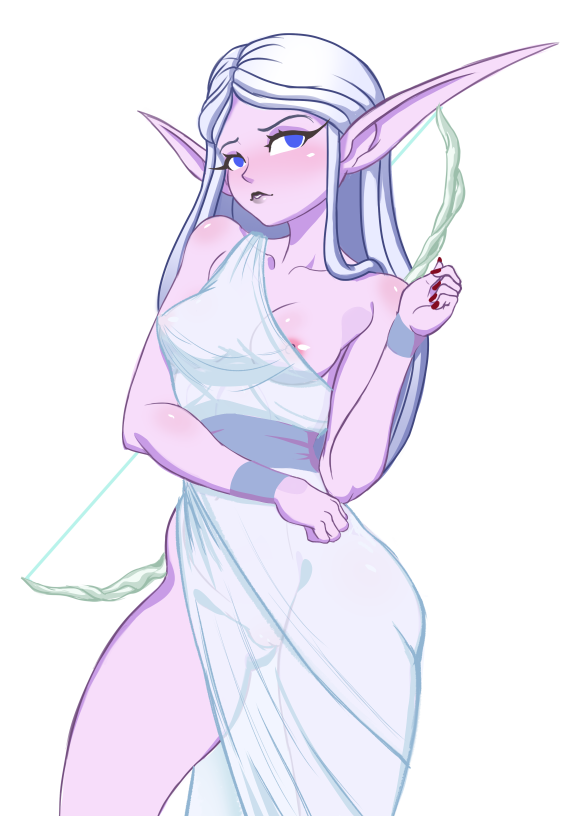 Time for some more elf-loving!
0.3.8 Patch Notes:
New(ish) NPC: River, the catboy bard. Can be found in the town square. He allows you to switch your character's title, such as between Adventurer and Champion of Frost. (Written by TheObserver)
New(ish) NPC: Hethia! You can now talk to (and of course, bone down with) Hethia, the elven druidess, after clearing the Winter City. (Written by TheObserver, coded by Leykoss)
New scenes for Brint/enne at the Frost Hound, wherein you oil your muscular cow up and get him/her to pose for your amusement. (Written by Wsan)
You can now repeat Etheryn's striptease scenes after doing them in the Winter City. (Coded by Leykoss)
New off-hand catalysts added to Ivris' shop, a new dress for gramma goblin, and changes to birth control medications.
There's a host of filters and sorting methods for powers now, thanks to Leykoss.
You can now page-down text by pressing ` and there's a Codex page with all the keybindings now. Thanks, Balak!
If you like what we're doing, you can back us at….
… Patreon!
… Sponsus!
… or SubscribeStar!