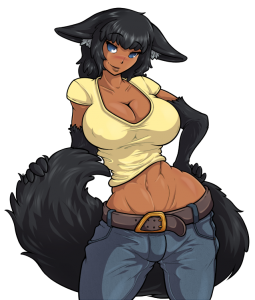 0.7.93 Changelog:
Azra has a new scene. If noone is sharing your bunk and you haven't visited Azra in a week, she'll crash your bed, spend the night, and bang you in the morning. Only for dick-toting PCs. Includes yet-unseen variants for once she okays condomless stuff (Date: TBD).
Those with a professional Azra should be able to get her to do the Tarkus expedition. That was a weird bug!
Added the option to go back into the shower with her after the first time.
The pregnant rask bust has been activated in game, along with Adjatha's busts of Syri (pictured at right).