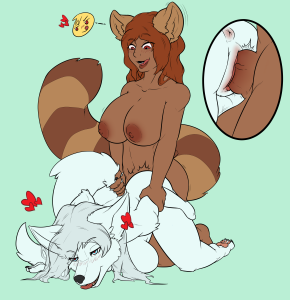 0.7.134 Changelog:
Nenne's sex scenes have been added.
Nenne will now properly give the PC free items in exchange for lewd activities. Note that every freebie increases the amount of activity required for the next.
Some edits to the Bothrioc Diplomacy mission.
The number of children you have with Ula is now tracked.
Completing the optional "Hard" yoga with Paige now awards a temporary perk that gives a 20% bonus chance to escape grapples.
Fenoxo lost 5 lbs.
Art is a WIP of humanized Kiro fucking furry-ized Anno. Drawn by Shou! This was just a personal commission of mine, not indicative of any content coming into the game.