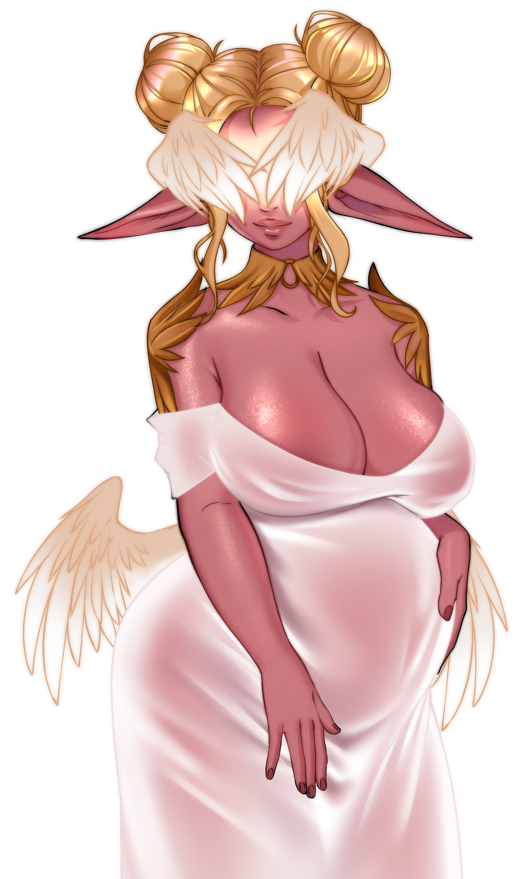 Thanks to Drake, our new save system can do some slick new things and take larger loads (giggity), and thanks to Gardeford there's a hot new piece of Valkyrie ass waiting to be tapped.
0.5.30 Patch Notes:
Eira, Lumia's courier, has been added to the Palace of Light after her goddess's quest. (by Gardeford)

You can help her deliver the mail (do this form Lumia's menu to unlock Eira as a repeatable NPC!), hang out, have sex, and even have babies with her.

Thanks to the new save system, the max size of custom PC portraits has been increased to 500KB.
Thanks to the new save system, you can now save in dungeons!

The exceptions are the Astral Plane, the Ways Between, and sequences where you play as other characters (ie Kinu and Gweyr).
If you are in a dungeon and bad end, there is an additional button now called [Retry Dungeon] that will take you to your last checkpoint before entering. This is to prevent you soft-locking yourself on your only save for a given character. That said, save often and in multiple slots (including to file every now and then)!
This was a bigger face lift to the code than you might think! If you encounter any issues or strange behavior regarding saves or dungeons, please report them on the forum!

New busts: Eira and Cassidy (both by Moira)
If you like what we're doing, consider supporting us on either Patreon or SubscribeStar! And come hang out on CoC2's own Discord!