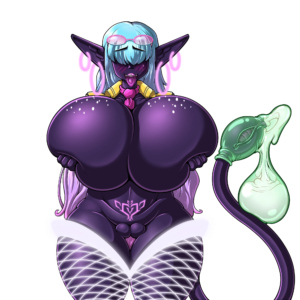 Did you see yesterdays patch? Didja? If not, take a detour down south and pop back before you dig into this one.
With that fun little preamble out of the way, I'm pleased to finally deliver Adjatha's long-delayed Zaika Gang encounter. This random encounter in Dhaal's Gyre assembles a randomly generated gang with a randomly generated name to harass you out on the streets – or sell you drugs – or just say mean things at you while you walk away. There's a number of possible "encounter" events that can lead to combat or fun. The combat itself features six unique fighters with their own set of moves. I tried to keep the action economy of the situation from being overwhelming, but some groupings may be more dangerous than others.
Good luck, and keep your tail covered.
0.9.033 Changelog:
[Backers] The Zaika Gang encounter is now live in the Gyre! This encounter, as penned by Adjatha, includes approximately a dozen new sex scenes and a few fun micro-events when you greet the misguided alien gals! (Coded by Fen)