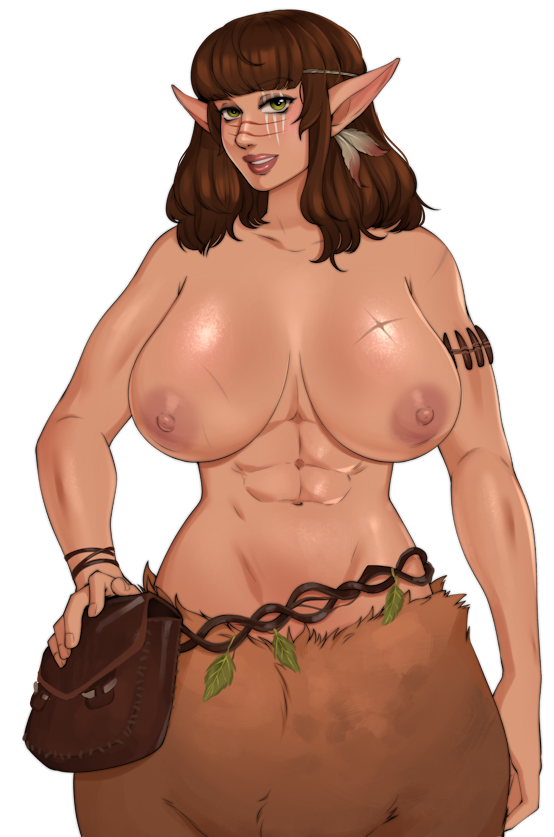 A big pile of new ass & titty love today, plus a bucketload of balance tweaks and bugfixes!
Meanwhile I've just recently passed the roughly halfway mark through writing the next segment of the game's Main Story Quest! Lot of dialogue left to write (and a few salacious scenes with Khor'minos's highest nobility) but I'm quite happy with how it's panned out so far!
0.6.16 Patch Notes:
Gianna's ratfolk buddy Svern now has a milking machine he can let you and your friends use. Accessing it requires the Wayfort first be fully upgraded. The PC, Cait, and Brienne can use it right now! More to come! (By Tobs)
Imora & Seastone have new anal sex options: fuck Imora's butt, fuck Seastone's butt, or fuck Imora's butt while Seastone fucks yours. (By Skow)
If Zhara's moved into the Wayfort and you have Brint in your party, you can grab some of the random harpy thieves out of your rafters and use them to show Brint a good time (and double the local harpy population too)!
Sanders now has an early-game quest pointing you towards helping Eryka — you haven't missed anything if you already got her, but it adds a little worldbuilding and bumps her encounter rate while active. Mostly it's just there to put a big ! on Sanders at the start of the game so people don't accidentally miss him, which seems to happen more often than you'd think!
Sanders also has a new talk about Eryka once she's rescued.
Adjusted damage values for Righteous Fury, Frozen Flower, and Storm Strikes.
Kas now has the Geomancy perk, to make her better at bopping you.
Raphael's precise thrust now gives -200 Evasion instead of -100 to further guarantee a hit.
Blank Scroll is now a distinct item.
Asira Wing's stats adjusted up.
Caranbrot's shielding effect has been buffed
Sanctify's secondary damage is now properly Crushing.
Reaping Blade heals for half damage now and no long has its healing scaled with Spellpower.
Corrupt Dawnsword does more damage.
Enemies that are immune to Critical Hits now have an icon representing as much. Right now it may be possible to clear that icon using abilities, but this does not remove their crit immunity!
Dragon Eve is even harder on Dark Difficulty — she gets an extra action per round after a point!
You can now Exit Game from the options menu in the electron build, rather than going to the main menu.
A bleeding bold text issuehas been fixed on the Ring of Fate.
A bunch of fixes courtesy of Spotty!
New Busts: Kalysea, Xadaron, and the Fungal Amalgam (all by Moira)
If you like what we're doing, consider supporting us on either Patreon or SubscribeStar! And come hang out on CoC2's own Discord!