New day, new patch! With a lot of the rest of the team busy elsewhere, I've been cranking on bug reports a lot by myself – with some gracious help by SeriousBlueJewel reporting so many trouble spots, and sometimes even leaving me notes on quick fixes. That sort of knowledgeable help is always appreciated, even if sometimes the bug doesn't always turn out to be a bug.
0.8.149 Changelog:
New bad end for Overqueen Ysolte, by William. Lose to her after raising her lust to 100 to experience it!
Tutorial message added: it should now recommend you save the game in Ysolte's office before fighting her, just in case…
Tutorial message added: if you used your survival tent before getting to the tutorial, I made some text changes about somehow skimping by with what little power it has left, to help preserve immersion. I'm not going to bad-end someone by covering them in acid because they used a mechanic before the tutorial for it.
New Bust: Anno (non-huskar) by ToonNik
New embedded image (only in the embedded images version) for Salacious Sally, the slyveren on Dhaal. It's drawn by Winemomicorn and is fucking amazing!
If you spot Dane in New Texas's milker barn, he will no longer mention your cousin after he loses his employment with them.
The Gryvain Tech has had a missing newline in her post-combat text added.
Fixed Molli's cleaning scene not actually cleaning tall PCs.
Dicksprout can no longer be used on non-long tails.;
Support functions for matching genital types to race types have been improved to better work with lion-morphs made by Lion-Os.
Typos, minor grammar errors, and broken parser calls fixed.
Geddy improved our android build delivery to hopefully eliminate the dreaded "Error parsing package" message for most users.
With that out of the way, I'd like to mention my friend Anonymous Man's latest game: "The Guide to Being Assertive". A lot of people found their way to my games from the community he built around one of his previous games, "Cursed," and we've been friends ever since. (Damn near a decade at this point!) I played through a demo he passed me the other week with a pretty hefty chonk of initial content and a lot of ambition. Check out the free build if you're interested, and if you love what you see and want to support him, I'm sure you know how.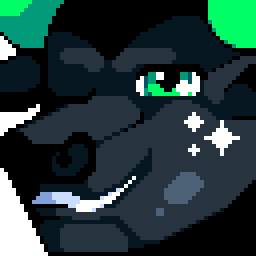 Of course, you can always support us on Patreon or SubscribeStar as well! I'll share some fun sketches from Adjatha and news from the Javascript front in a day or two!