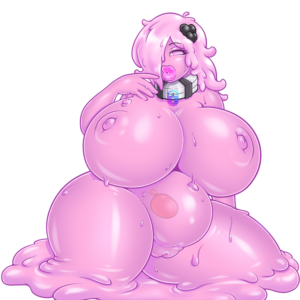 0.8.147 Changelog:
Molli can now be interacted with at Cherry's Tap-Hall whenever Cherry is busy in her room. The big squishy goo comes with six different talk topics and four sex scenes, as well as a possible bad-end for those with truly titanic loads (36 thousand liters or more).
New Gianna scenes: 'taur service. While it's one button, the scene is vastly different depending on which set of genitals you direct her to pleasure.
New Anno pic in the image pack for huskar Anno in a maid outfit.
Azariah can now play with Paige and Kiro assuming you have both onboard!
Update: I wrote this last night but the build deployment choked. Now Geddy has it fixed but my home internet is out, so patreon and SS posts and image pack uploads will have to wait.