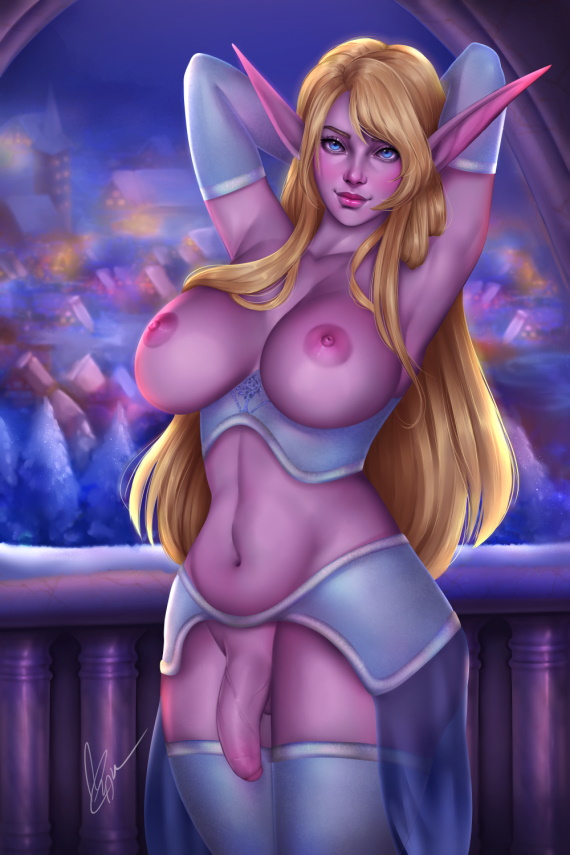 And last but not least, we have a few stragglers to catch up on from May:
0.3.49 Patch Notes:
There's a new optional Good End if Infrith, Rags, and Hretha are all concurrently pregnant but Arona isn't.
Elthara's Appearance screen has been updated to account for pregnancy, with a new CG by AnonArts as well!
Zuzaan now finally has a pregnant bust.
Ryn has a new combat headshot and appearance CG for her queenly garb.
And that's all, folks! Thanks for boatloads of support from all you new backers during May — hopefully you'll stick around through June as we launch into our next zone and get the main story rolling again!
As always, you can become a backer and support the game's development on…
… Patreon!
… Sponsus!
… or SubscribeStar!
An incredible comm Alypia got of Ryn wearing the other outfit she finds in the palace, done by the amazing Aeryn.
(don't worry, freeing Ryn's still coming eventually™)