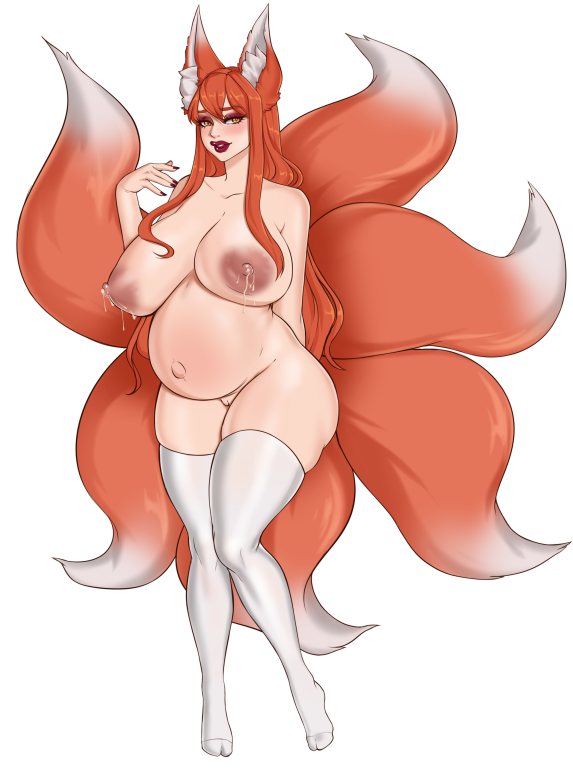 Mayternity's pretty much wrapped up after this (save for a last little bit from Arona for next patch) but for now — enjoy breeding a slutty kitsune shrine-maiden.
0.3.48 Patch Notes:
Miko can be found struggling with extreme hunger, the kind that can only be sated by sloppy breeding sex! She has 3 new preg-exclusive sex scenes — one of which requires a heavily pregnant kiyoko in the party, and also has a new CG! Several other kitsune including Mai, Komari, Rindo, and Kinu all have updated talks about Miko's pregnancy. (Written by TheObserver)
Darius, a frostscale salamander arcanist, has been added to the Temple of Mallach. (Written by TheObserver)
New suite of Miko busts, with 4 different pregnancy levels and post-pregnancy versions, all by Moira!
As always, you can become a backer and support the game's development on…
… Patreon!
… Sponsus!
… or SubscribeStar!