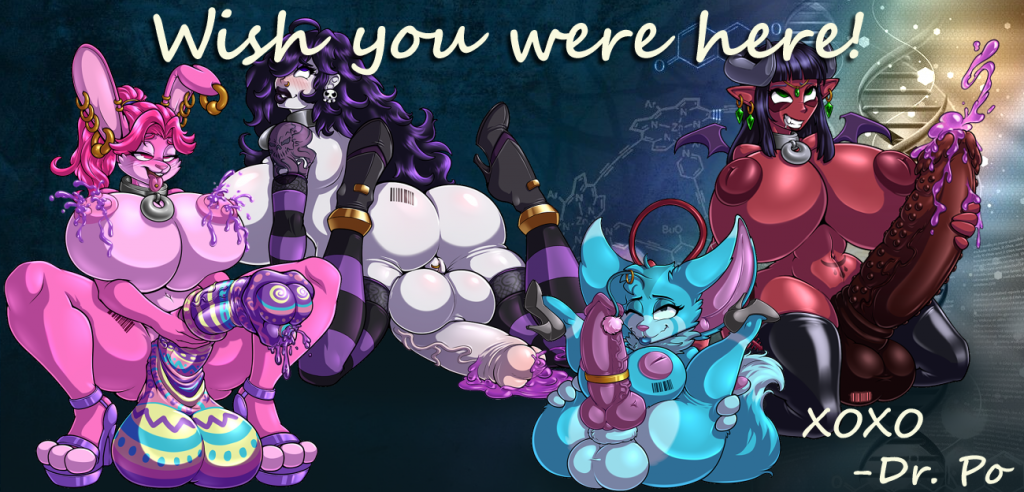 Whew! It's been a long day of coding, writing, and watching MrPink doodle up amazing art, including some lovely designs for the bimbo version of Kiro that this quest is going to unlock. Perhaps more interesting to some of you – he also did art for a scene on the next planet that's ready to go.
0.8.033 Changelog:
Kiro's Quest can now naturally proc. To trigger it, simply have 100 trust and fly between planets until you get a distress call. Then bitch about how long other travel events are, fly some more, and then get the real Kiro distress call. (That's how it worked for me in testing, anyway.)
Kiro's transformation events can now occur after you receive her distress call. I didn't have much time and energy left to thoroughly test them, so bugs are possible and probably. Still, there's a lot of good text in there for those who like forced transformation and mind control.
Illustria Po can now be encountered and bartered with or defeated at the end of Kiro's Quest. Let me know if you think she's too easy – I erred on the side of easy, and she was one of the last things I did today, so may need some more tuning. She has five possible win scenes and a unique bad end!
Amber got a new scene in the imagepack for her Anno threesome.
New frog girl scene written by William. It's "Fuck Her".
Various fixes and tweaks.
Please maintain a save from before the quest – there is still incomplete content to finish out, and some options are not fully complete (like the option to take Kiro's ship if she's fully dollified.)

I will have another patch out tomorrow evening (or sooner) to clean up things and fill in missing content (like Kiro's ship).

Kiro's crew content is not in yet. Regular Kiro will have an event where she offers to join your crew. Bimbo Kiro will simply appear onboard when the time is right.