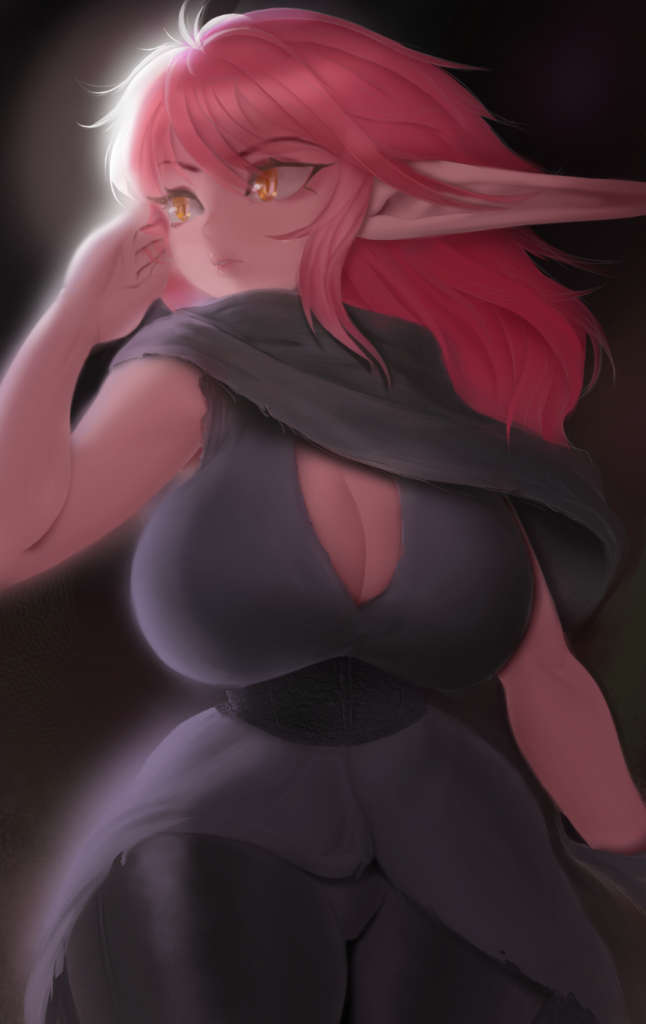 This is the second part of the story, which started here. Art of our heroine by DCL.
By: Savin
Tags: Female POV, Group Sex (F/H/H), Dragon-girls, DP, Creampies
III
The tittering harlots scampered out on his command, leaving Cáthe and Arxis alone in the room. The towering dragon-man wrapped his guardsman's cloak over his shoulders, but otherwise left himself bare. His cum-soaked manhood slowly retracted into a vertical slit between his legs, leaving him somewhat modest; more than could be said for Cáthe, at any rate. His semen and her own orgasmic juices clung hotly to her bare, pale flesh; she didn't dare put her clothes back on lest she soil them, and so Cáthe lounged on Arxis' bed in nothing but her hood and cloak, sipping at her cup of wine.
"It's all this this satchel, everything you'll need," Arxis growled, inclining his head towards a leather bag hanging from the coat pin on the door. "Maps of the palace catacombs. The key to the sewer grates… guard patrols relevant to you. Nothing near the queen's chambers, you understand."
Cáthe gave him a disarming smile. "Of course. I'm just a thief, not an assassin."
As much as it would give her great pleasure to see the Red Queen dethroned, Cáthe didn't feel like throwing her life away for it. She'd tried that once, her and her entire people; that's how the great red dragon got herself on the throne of the Shattered Isles instead of the pure elven maiden that ought to be ruling it.
No, she was just here for a one little thing from the dragon's vaults… and to fill her pockets while she worked.
Arxis grunted. "So you say. Your cunt and coin's enough to convince me. I assume you have your own tools of trade?"
"Ropes, picks, hooks, the works," she assured him. "As long as you're map is accurate, getting in and out unseen should be a breeze."
"In and out of a dragon's vault? Well, you have balls for a human."
Human, right. Cáthe's elven ears twitched under her hood. "Says the man with no balls."
Arxis huffed. "They're internal. Come back after your heist and I'll fuck you proper… show you I'm as potent as any of your men."
"I'll pass," Cáthe laughed, slipping out of the bed and taking the satchel. "But thanks, Arxis. You're not bad for a palace guard… I mean, you're bad at being one now, but you're a-"
He bristled. "Don't make me regret this."
"Fine. I've got some preparation to do, so unless you're gonna kick me out…"