Hi friends! CoC2's backer patch has a new enemy I wrote long ago (salvaged from Fall of Eden, rest in puppers). More importantly, it's got a significant combat code refactoring — mostly under the hood changes to let things like on-hit effects and ripostes work properly. Drake worked hard on it, so give it a spin!
CoC2 0.1.18 Patch Notes:
A new enemy is encountered in Harvest Valley — the Moth Girl Thief!
Garret can now be challenged to drinking contests (by Tobs)
Kas has a new victory option in her 2nd encounter for giving her a blowjob. Don't get TOO overzealous in worshiping her…
Combat code refactor is in. Please direct bugs to the bug report section.
If you want to rub on some moth-tits early, grab your backer status here!
---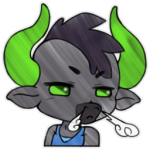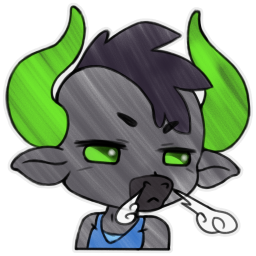 Fenoxo here! Those sniffles I had last week? They ain't shit. I actually got a good amount of project reviewing done, though there are still several months of submissions to surf through before I'll be happy with the length of the review queue.
TiTS 0.7.278 Changelog:
New Character: Roxy the Laquine. She can now be encountered at Uveto's racetrack (though only at certain hours). Written by: SheepPun & William. Coded by: Drunk Zombie.
Typo fixes.