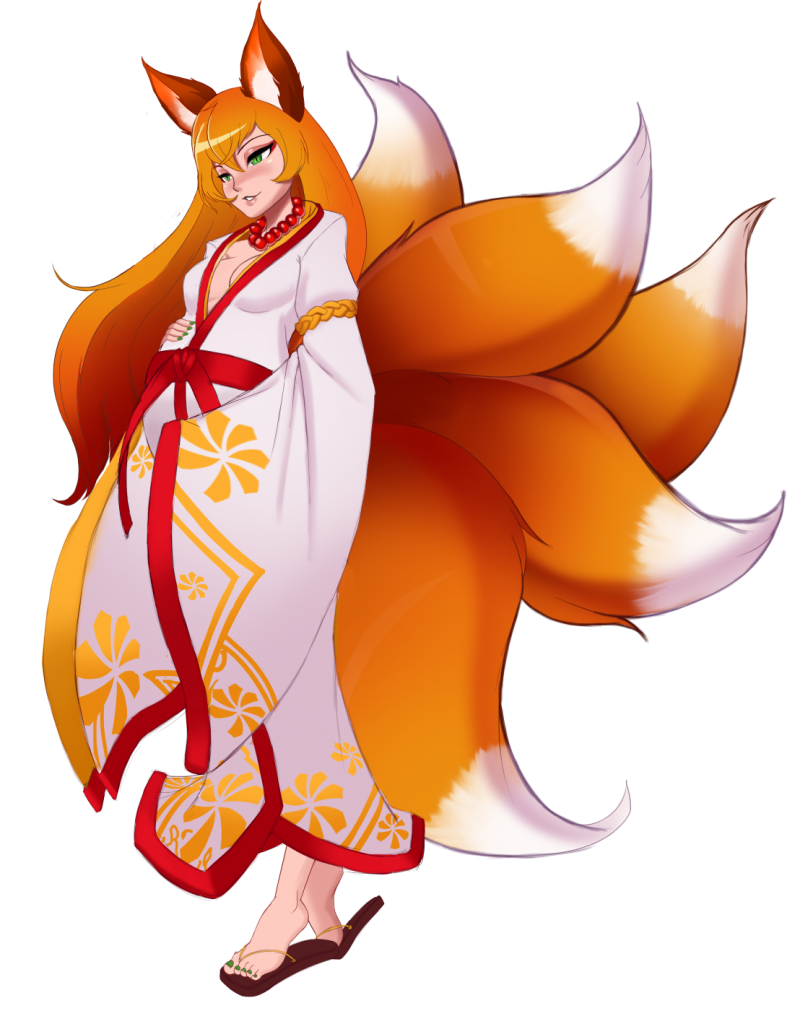 We're back, now with 100% more fluffy tails. And to go along with our first backer build is Kiyoko, the game's foremost baby-making factory and ethereal waifu. You can find backer builds in the Backers tab here on the blog, same as with TiTS.
Please note: You need to link your Patreon and Fenoxo.com accounts (again) to get this all working. As Gedan said in the last post, we just updated the site and it purged the existing links between accounts. You need to link your TiTS and CoC2 accounts seperately, if you have both; there should be two Patreon buttons here on the blog for that.
You can get backer status here
0.0.29 Patch Notes:
There's a new dungeon in the eastern reach of the Old Forest, and within it is a strange amulet protected by several puzzles.
If you sleep with that amulet on, you might meet a foxy new friend. Note that her actual sex content isn't in quite yet, but you can certainly get to know your future fox-wife.
Cloud based saving is working as intended. Save on one device, pick up on another. This is all tied to your backer account and will remain a backers-only feature.
Cait has a new scene for her lovers wherein you get some real sexual healing.
The Catfolk TF item and the Human TF item are both in now.
You can now drop items from your inventory.
You can now drop your minotaur friend off at the tavern and re-recruit him.
So many bugfixes and refactors. Lots of code under the hood has been changed. Please report all bugs on the forum <3
Next Up:
While we were waiting for the Patreon/Blog updates, Drake's started working on the Alraune, the first boss in the game. Her documentation is available for $15+ backers to read now; she's a fairly meaty encounter followed by the return of everyone's favorite bedicked demon-cow for some more intimate encounters.
Edit: Don't forget, there's a TiTS Christmas Contest courtesy of Fenoxo!