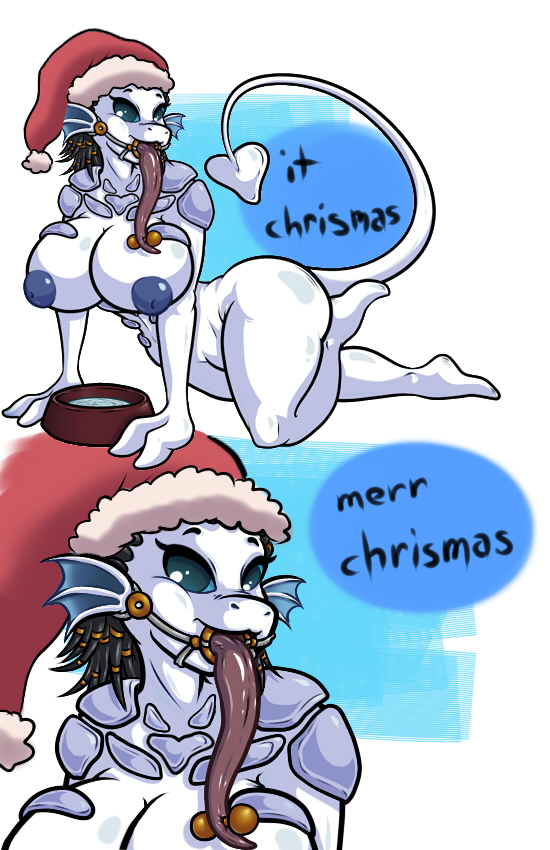 0.7.250 Changelog:
A new holiday encounter has been added! Encounter Krissy the reindeer girl, stuck away from her home after a Christmas Party. Are you a bad enough dude to give her a ride home? (I wrote this one!)
Various typo fixes and such.
What's New This Month:
The final boss encounter of Zheng Shi is now live. You can face off with the Shock Hopper and L.D.C.!
New holiday events: Gwen Christmas (#2), Rat's Raidersmas, Riya's Holiday Party, Holidays at Embrys, Femdom Goblin Dream
New Busts: Dr. Teyaal, Olympia, and all six Rat's Raiders,
New Event(s): Cow-girl femdom dreams on New Texas.
New Event: Showering with Paige.
New Expansion: Pregnancy for Quaelle.
New Option: Naming pet varmints.
New Option: Penny bimbofication and turning in Dr. Badger
New Transformation Item: Mousearella Cheese.
Probably some other stuff I forgot!
Thank you to all of you: our staff, our supporters, our community writers/coders, and all of you who have had kind words to share about the things we've done. I hope you all have a wonderful holiday season, and I'll see you guys on the other side!