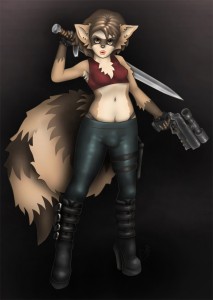 Public Build drops on Thursday!
0.6.44 Changelog:
A dream sequence for futa lovers. It should have a 1/4 chance of proccing when sleeping (assuming you've unlocked Atha). It even involves angels… sort of. These Offbeatr requests get weirder and weirder!
8 more custom PC's are chunked in for Offbeatr backers who put in for them. Only 55 pages of stuff left in my "Offbeatr to-do list"!
Vi now has some lovely busts, courtesy of Adjatha… and an option to make her boobs gigantic using Silicone, courtesy of ASpoopyGhost.
Sydian females should be active on Tarkus, courtesy of Zeikfried's writing and Gedan's coding.
A plantation has opened up on Mhen'ga, courtesy of Nonesuch's writing and Jacques00's coding.
An alternate bust for Cameron has been added in Gats's style – toggle your bust preference over to Gats if you'd like to give it a peek.
New bust for the vending machines, courtesy of Adjatha.
Una now has a bust!
A ton of fixes, mostly courtesy of other contributors!
The next custom scene I have to do is specific enough that I'm going to roll up an NPC on Uveto in order to handle it. Brace yourself, the furries are coming.
Art is from DreamBlade over on the forums of their Captain Steele!
UPDATE: Android/iOS versions are out!