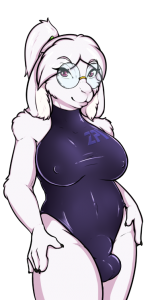 The big 5-0! Let's see what's in store, shall we?
0.6.50 Changelog:
New NPC in Beth's on Tavros: Terensha!
Added a television program to ther bar on Uveto along with a placeholder description.
More busts: Briha, Lerris, Nayna, Sera, Zaalt
Gryvain starting race
New Item: Junk in the Trunk
Kui-tan have a new racial attribute…
New Nayna bust from Shou!