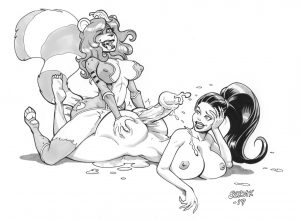 0.7.116 Changelog
Erra and Liamme have had edits to their scenes to better accommodate centaur-style PC's. Thanks, HugsAlright!
After reviewing twelve submissions for the Christmas contest, I coded the first one I graded: The Candy Rahn. She can be found in "the freezer" on Uveto during the holiday season. There are lots of promising entries thus far!
Some typo fixes.
A public build will release on the 24th or 25th, depending on how busy things are on my end. The art is one last piece from Servik. I should probably stop fellating him at this point and just get a room!