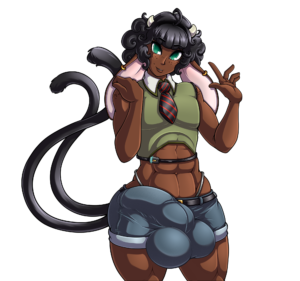 If you like CoC2, they patched YESTERDAY! Check it out.
With the looming pain of taxes distracted by a check larger than I care to think about, I can devote my brain back to TiTSing around once more! I've been building up and writing the rooms for the next major plot dungeon on Dhaal, so that they can be dropped in soon ™. It's gonna be a good one, IMO. Will has continued churning out plenty of hot smut of course, and the rest of the code team has buried plenty of treats in this patch for everyone!
Changelog:
THE GAME GOT HARD. I fixed a bug that caused the game to think "Easy Mode" was on all the time. There are likely to be balance changes that will need made as a result.
New NPC: Chance the Faux Cow!
New Scene: Kase and Ramis threesome! As long as the player meets Ramis' preferences and there's been a blurb or two with her and Kase, it's now possible to have Kase join in. There are two unique variants to the scene depending on if the player is topping or bottoming for Ramis.
New Scene: Crotch worship for Lund! After submitting to Lund and becoming his bitch, the player now has a repeatable crotch worship blowjob scene. Also, Lund's collar is now equippable at any given time like the Sub-Tuner, Sera's, Lorelei's, etc.
New Scene: Kase Nursing! A new, small scene with Kase is now available for milky momma PCs to nurse their kitty-boi. Options are available to jerk him off or let him drink himself into a nap.
Tweaks for Kelly! After building a relationship with Kelly, you will be able to do things like flirt with her at work. This initially leads to a teasy under table blowjob, but now with this scene you have an option of letting her take the lead.
New map icons: door entrance and door exit.
Lowercase-Donkey reworked the underpinnings of NPC bust dispays across the game.
Improved handling of hyperlinks under the hood and how they are displayed.
Improved image compression for public builds.
Improved error handling for attempts to move to invalid room indexes.
Did work under the hood for a "toasts" style achievement display system. (Good work, Ged!)
Plenty of other fixes and new opportunities to slip bugs in for y'all to find!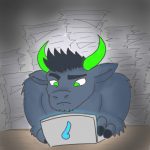 As always, if you like the game and like what we're doing, you can always support us on Patreon or SubscribeStar! And if not, well, the free builds will still be here!