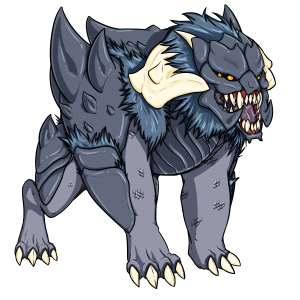 0.6.33 is out for everybody here and on my FA. Properly functioning android builds have been redistributed to taintedspace.com as well. Sorry about the hiccups on that – I assume there was an issue with our buildscripts that needed sorted.
0.6.33 Changelog:
Other New Stuff (to Nonbackers):
Kara's second quest is in the game, featuring a dungeon on Myrellion.
The new group combat systems are live!
Nonesuch's Sera expansion.
Preloader – you can now see the game load to some extent.
Lots of combat rebalances.
JimThermic's Vi has been added to Gildenmere.
Lots of bug fixes, tweaks, and adjustments.
Backers, keep your eyes peeled, Geddy should have another combat encounter ready soon, and I'm going to do my damnedest to get some more Emmy out this week, assuming I don't drown in paperwork or tax-doing.
Wetra hound by Shou with some sketch support by Jacques00!