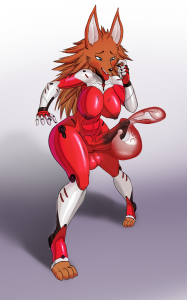 Public build to follow this weekend!
0.6.33 Changelog:
Savin's "egg trainer" device has been added to the game. You can buy it from Inessa's and install it in your ship. This is my first time coding a pregnancy effect myself, so be gentle – it could have weird bugs that I failed to suss out. Additionally, the "Faux Pregnancy" option isn't quite 100% yet.
Four new Vahn scenes, courtesy of JimT & Savin's coding (!!!)
Hoverboards can now help some immobilized characters scoot around.
Groundwork has been laid to allow for immobilization by other parts in the future.
MightyTight has been added to the game.
Ovilium has been added to the game.
Sterilex has been added to the game.
Special eggs (from Ovilium) have been added to the game by Jacques00, along with the above items.
Metric butt-tonnes of fixes, mostly courtesy of Jacques00 and Gedan.
Thanks for your patience, but for now, I'm gonna go give X-Com 2 a poke. (Note that DCLzexon's rendition of Emmy is not 100% canon)
Android Update: I'm aware of the blue screen issue. Missives have been distracted to our code dragon for review. Will try to have a fix live tomorrow.