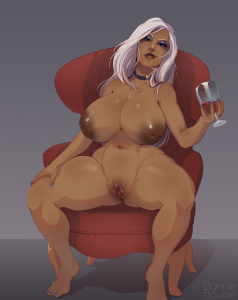 Today's patch is mostly odds and ends. I'm going to be doing a little bit of writing for the Kiro Quest end boss (she's missing her intro and dialogues), then working on coding her next.
0.8.032 Changelog:
New system: DECORATIONS! You can now put decorations up on your ship. One of your equipped decorations will randomly display alongside your ship's interior at the main ship menu.
Decorations can be unequipped by going to the Items->Unequip->Decorations menu.
Two decorations can now be pilfered from Kiro Quest – the holoposters that can be found in the hallways! When used with the image pack, the associated images will display with the decoration.
The 20th sexdoll in Kiro Quest you defeat will now drop a VR program that simulates the fight, usable at Mindwash Visors and Luca's VR Parlor to relive the fight (without any of the transformations… well, mostly. There's still some taint…). Did you know they drop specific items every fourth fight?
The Vulpatra codex entry has been added.
Three new images were added to the image pack, all of Zheng Shi's Lorelei, all drawn by Bonnie Bovine. One is pictured at right.