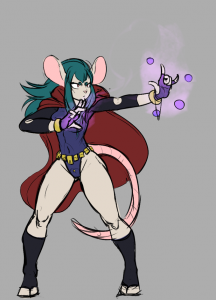 I almost sound like a normal human again. Beep boop. I am not a robot.
0.6.93 Changelog:
New "Brute" scene for Kally. It's probably one of the favorites I wrote lately.
You can now learn that Kiro sent Kally the Picardine gem that helped her open her bar – and tell Kally about it.
Added gloryholes to the Kui Country Bar and Lodge's bathroom. Two new scenes are in. The option to work them will come later.
An assortment of fixes, tweaks, and adjustments, mostly typos and stuff for the nursery.
Mouse-girl is a sketch JayEcho did for me of a potential (and very weird) mouse race.