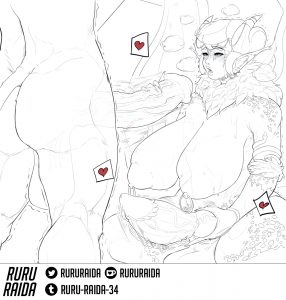 0.7.165 Changelog:
Mitzi the gabilani bimbo-goblin has been added to the game! At presently she's only available to characters who haven't yet played through the Stellar Tether. There's a gabilani technician now that can be rescued.
Roughly one week later, Mitzi will show up at the ship and request to join you. She comes with three scenes ported from the Mitzi that existing in CoC and the ability to dress her up in one of several slutty outfits. Options for giving her custom slutwear may appear at a later time. Additionally, several new scenes are written but not yet coded. I should be ramming those in soonish.
In the future I'll try and put in a cheat code for those of you who don't want to roll new PC's to meet her.
Stella no longer makes references to balls even if they aren't there.
Many fixes! There's even some fixes that got broke and got fixed again! True story.
Some of the scenes to come: "Cuntnosis" (pussy-focused mind-control with a focus on pussy-worship, breeding, or bimbofication (not yet written)), Mitzi waking you up the right way, and giving Mitzi Gush. And some other odds and ends.
Art of some of the staff's OC's being LEWD by RuruRaida! Backers can see a "sticky" version on the Patreon post!