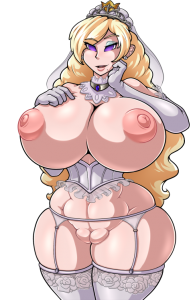 Sorry I didn't post anything yesterday. There's a lot going on behind the scenes and in flux that I'm not really comfortable talking about yet, but change seems to be in the wind. (Backer patch coming soon.)
0.8.040 Changelog:
New Busts: VR Demon, VR Queen, VR Goblin
Ardia lost the "Fill Balls" debug option that was lurking in her menu.
Stella should no longer alert you to getting pregnant when she hasn't gotten pregnant.
The Sexdoll Miniboss's gas grenade had an inverted stat check fixed. (High intelligence is no longer bad! Whoops, caught a bit of the ol' bimbo brain, I guess!)
The "Dildo" option in the masturbation menu should no longer overwrite other entries. That was a stubborn bug with a simple cause that I should've caught the last time I tried to solve it!
A few other small bug and typo fixes. Thanks to everyone who pointed them out in the forums!