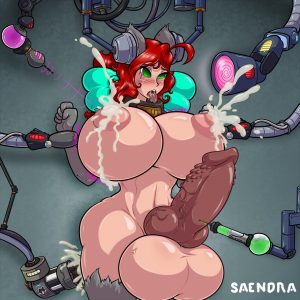 What's New This Month:
Riya, a racist policewoman added to Tavros.
Biothrocs were added to the game on Myrellion, complete with Biothroc egg pregnancy.
Ambassador Ara Kei is in the bothrioc embassy, close to the ship hangar on Myrellion.
Omega Oil added ("heat"-inducing item, presently dropped by Milodan).
New shop on Uveto: Carbonado
Kiro & Kally threesome content has been added. Presently two repeatable scenes and some one-time content along the way.
Bad End for New Texan male milker.
New Item: Skin Clear. Does what it says on the tin.
A Haley+Ellie threesome. I vaguely recall this requiring your PC be packin' serious heat or somethin.
Milodan pregnancy was added.
Probably a few other odds and ends I missed!
More to come tomorrow for backer-types! (Saendra + Dollmaker by Adjatha)
e: Public code is here.
ee: All of the Patreon binding keys have been cleared, so anybody who had previously had their blog account tied to Patreon will have to redo the connection.