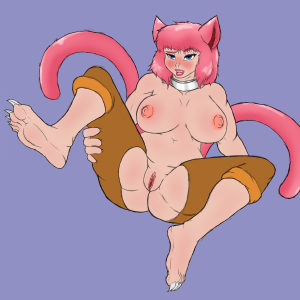 In which Lund has wayyy too much fun with the PC's cookie stash.
0.7.157 Changelog:
The desk girl at Stella's beach now sells some swimwear.
The PC can now feed Lund a peanut butter cookie. Sadly, he'll only let you feed him more if he's been domming you…
Shekka's breeding scene shouldn't crash anymore.
Penny's RP scene should now properly take certain virginities.
Ula's appearance screen has been written and put in the game. Sorry about that. If there's still other old placeholder things lurking about, make sure to scream at me till I fix 'em!
[But Wait, There's More!] 0.7.158 Changelog:
Hermaphrodite versions of Shekka can now impregnate the player character.
Male Raskvel can now impregnate the player character.
A new scene for characters with ovipositors has been added to Crew Shekka's menu.
Annnnd I'm done for the night. <3
I also wrote some stuff for a raskvel pregnancy that the player can get. I'll be trying to wire that up tonight along with a new Shekka scene Gardeford tossed my way. There's also some bust art piling up I need to get in… (Update: I did not nooot.)
So much to do, so little time! (At right: ShadowFlareon's rendition of everyone's favorite cat-girl mechanic: Tam-Tam! Sadly I seem to be having trouble digging up the gallery.)