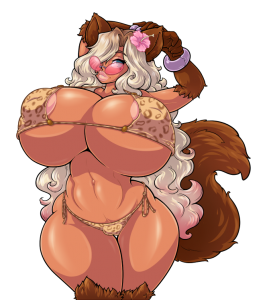 0.7.156 Changelog:
A new resort shop is open on Tavros, home to Stella, the ausar bimbo beach babe!
That's pretty much it! She's got a good chunk of content to run through, though. I'll be adding an option to buy swimsuits from the shop-girl as well, I think.
Pictured at right: Stella, in all her Adjatha-drawn glory.