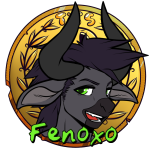 Hey guys, Fenoxo here, back from FWA and clocking some hours on TiTS stuff. Before I get into the nitty gritty a few things. First, CoC2 has a public patch as of yesterday. See the post below.
As for the con itself, I shared a few odds and ends on twitter, but there was so much going on that I decided to start keeping a personal journal and clocked 2,400 words into this morning just to cover what I consider to be my personal high points. I could never hope to recount everything. Conventions are simply too intense, but as far as things I'm comfortable sharing… no, I did not join any furry orgies. Yes, I did eat at a restaurant with a giant dick in it. Turns out it also has pretty good burgers in addition to a ginormous wang. Yes, I got to see Mystery Skulls live and in concert as well as rave to a variety of furry DJs spinning EDM. The arcade was awesome, and no, furry cons are not comprised entirely of gay dudes. I saw quite a few girls prancing around wearing perky ears and flopping tails.
Every year I go there, I wind up having a blast, meet interesting people, and come back with an increasing appreciation for furries. The con has a unique, chill energy that I've never really experienced anywhere else – not PAX, not Gencon. Nowhere. I even got to meet Gideon, Pulsar Cardinal, Max Blackrabbit, Gnaw, Bernal, and so many others. I even got sketch commissions from some of them!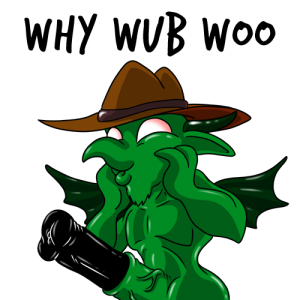 The panel went well of course. Thank you to everyone who attended! It's super delightful to actually get to talk to people in person about the weird shit that we do and realize that there are real individuals who are actually interested in how this perverted pie gets baked.
<3
0.7.280 Changelog:
Dane now has a scene for fucking taurs of any gender. Taurs no longer play the standard vaginal fuck scene.
Roo now has busts.
A new character has arrived in Zheng Shi: Lorelei. This cunning rogue may take a shine to player characters who court her favor. Written by B, coded by Lighterfluid.
Breedwell has received a "Premium" expansion pack, and it can be yours for the low low price of 2000 smutbucks, our new premium curren- hahaha no. Just kidding. It's an expansion pack by Nonesuch, coded by DrunkZombie. I did not give it much personal testing, so apologies for any bugs that crop up.
This isn't actually in game, but I got to the end of March's submissions and slammed into a 150+ page brick wall. Hopefully once I finish slogging through this (or abandon ship and move on), it'll be fast going again.