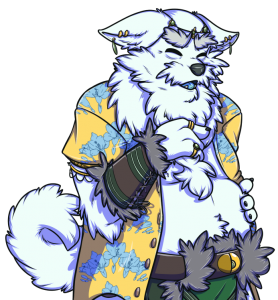 0.7.268 Changelog:
After the battle for Korg'ii Hold, Ula will actually take over as Chieftess, and her old talk scenes have been amended as such. Her father has also been relocated to her old room, where he can be asked a variety of questions. Thanks for the comments in the previous post – they were quite helpful in figuring out which topics to pursue! If there are any inconsistencies in other korgonne content post-battle, let me know in the comments so that I can address them in the future – unless it's an obvious bug. Those go in bug reports.
Luca, by RequiemForAMeme, has had a pretty massive expansion added to the game. Big thanks to lighterfluid for having the patience to implement it and Requiem for having the patience to deal with all my edit requests.
The [pc.dickSkin] parser can now include color adjectives.
The earliest I'd expect to see another patch would be Monday, barring any major gamebreaking stuff that needs addressed. Back to the review mines with me!