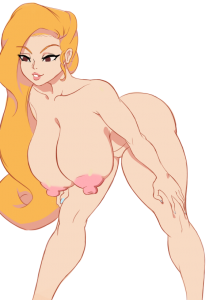 Public patch time, now with a whole new area! Got a new quest in this patch (TWO if you haven't played the backer builds!), and several new enemies!
We'll be filling out the new area with several more combat encounters in the next couple patches, including some Corrupted Centaurs, Kasyrran cultists, a Moth-girl bandit, and some Lupine rangers.
0.1.13 Patch Notes:
The next area, Harvest Valley, is now accessible from Hawkethorne's south gates. A couple more tiles have been added to the village, including said gate. Only the first half the new area is currently accessible.
A marefolk shaman (enemy encounter) has been added to Harvest Valley (By TheObserver).
Jen of the Marked Mercs is now found in the Foothills (By BubbleLord).
Garth now gives a quest to find his dumbass son Garret. By TheObserver. I'm a big fan of this quest and its events, especially the first "Conversation Battle" you can have with the antagonist. Taking Etheryn with you might shed some additional lore on the matter.
2 new Kinu events (By TheObserver).
Sexy statue busts added, both in physical and dream form.
New since last patch…
Attribute and Class retraining options, given by Ivris, Garth, and Sanders.
Hirrud Grune the minotaur warrior now appears in Hawekthorne offering a quest. He's totally a good dude you should help.
Smug manticore enemy in the Foothills. Also manticore TF.
Cait can be given Sweet-Cream infused Bovum Sherry. Make that cat milky… just not TOO much, or she might squirt~
New repeatable Leorah sex scenes.
Brint's boyhole is now fuckable from Level 3+
Arona x Brint scene
Witch's outfit can be found in the Old Forest. Unlocks new dreams.
New TFs: Bunnygirls and Sheepfolk
New Dream: Harpy King Harem, Witch's Night Visit
New busts: Kinu, Kitsune Bandits, Goddess Statue, Harrick, Wyld Elf Troupe, Eryka Nude
If you want backer access in the future, remember you can get it here!
For those waiting for OrcQuest, it's almost done. There's just one more bad end and a couple more victory scenes left before she's ready to go. All but the cultists in the above preview are already written and ready to go, and Gardeford's started work on a whole village full of Marefolk!