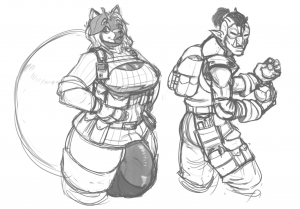 This might be the last update for a bit! We're going to be at Furry Weekend Atlanta this weekend, and I MUST MAKE READY!
0.7.36 Changelog:
The "Bucking Bronco" has been added to New Texas, penned by Night Trap and Highs Alright.
New characters: James and Sally.
Many fixes and tweaks.
Concept of MOAR PIRATES commed from JayEcho by Geddy. I wonder what they'll do?