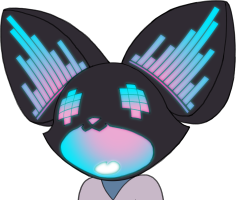 I arbitrarily decided to bump us up to 0.7.00. It doesn't mean anything special. It just means I don't have to do it again when we get 'round to having ship fitting and combat in.
0.7.00 Changelog:
Two new upgraded hardlight scenes by Zeikfried. One for Matron Oserre and one for Lilliana.
Some fixes for log events that proc over time and pregnancy fixes.
Added FubMistress's Briget bust.
Other assorted fixes and whatnot. Lots of whatnot. Oh my yes.
We're back on the clock and back to work. More stuff to come! (Crazy Fennec DJ mask by Jacques00)