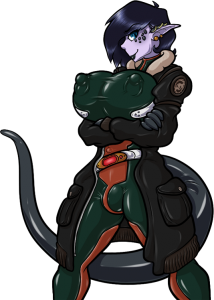 I didn't do anything for this patch besides change the build number. AHHHHH!
0.6.67 Changelog:
New NPC on Uveto, Jerome – written and coded by Gedan!
New busts: Anyxine, Dryad
New item unlocked: Anusoft
New NPC on Uveto: Hana
Steph Irson's Uveto episode is in.
That's it for now. I wrote another page or so in my free time while making fun of Batman Vs. Superman with Third. Good times. Also pooped out a lil' youtube video where I ramble about crowdfunding over Mighty No. 9 footage. Worst. Crowd-funding. EVER.
Anyxine bust by Adjatha!