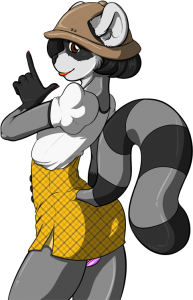 Seems a little fishy to me…
0.7.96 Changelog:
Accupitch Lab & the SubTuner have received a rework including some new options involving a psychic tentacle creature and the ability to go out and meet some familiar faces while wearing the SubTuner. Writing by HugsAlright.
(Sekrit Hotfix added to 0.7.95) Prai Ellit has been added to the game. You can run into him in the woods of Mhenga!
Void Plate had its long name changed to be a bit less of a wall of text when stripping it off.
Syri's bust now has her trademark coat.
Fenoxo's D&D game got 1% closer to being campaign ready. (Haha yeah right)
Prai drawn by Shou!