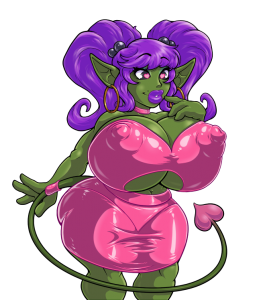 Hey all, getting up at 6 hours, so gonna keep this short and to the point. I'm trying to work on an NPC for the landing on the fifth probe destination but getting bogged down in submission hell, especially coordinating with volunteers that are coming out of the woodwork.
0.7.169
Kitteh's submission, ReductPro is in. I did a lot of reworking it to make the text flow less awkwardly and cut a few pieces I didn't care for. There's also two usage cases I haven't reworked yet that are disabled for now.
Anno can now be met in the gym, thanks to Twin Flare Tails and a volunteer coder whose preferred pseudonym I'm not 100% sure on yet. They're still a bit new to this so I had to do some real spit and polish on this myself.
A new mindwash visor for "male" types has been added, courtesy of Carol J!
An assortment of Mitzi's busts have been added to the game.
An anal scene for Mitzi, by QuestyRobo has been added.
Shou's Quaddomme bust is live.
And that's it for me. Time to snooze and get ready to do some bench press in the AM. (Mitzi bust done by our own lovely Adjatha.)