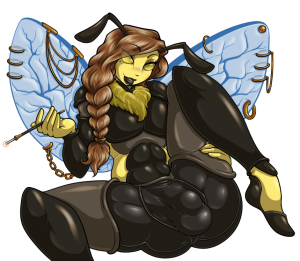 0.7.182 Changelog:
Tivf now has a bust (by Adjatha)!
Urbolg now has a sex scene for centaurs with feminine anatomy (By Wsan).
The player can now induce a bad-end using one of Urbolg's collars intentionally (By Wsan). It's a good one!
The Bored Jumper has a new victory scene for player characters with feminine anatomy (By Me, Fenoxo).
Having a negative evasion statistic now carries penalties. For every overall point of negative evasion, HP damage taken is increased by 3%.