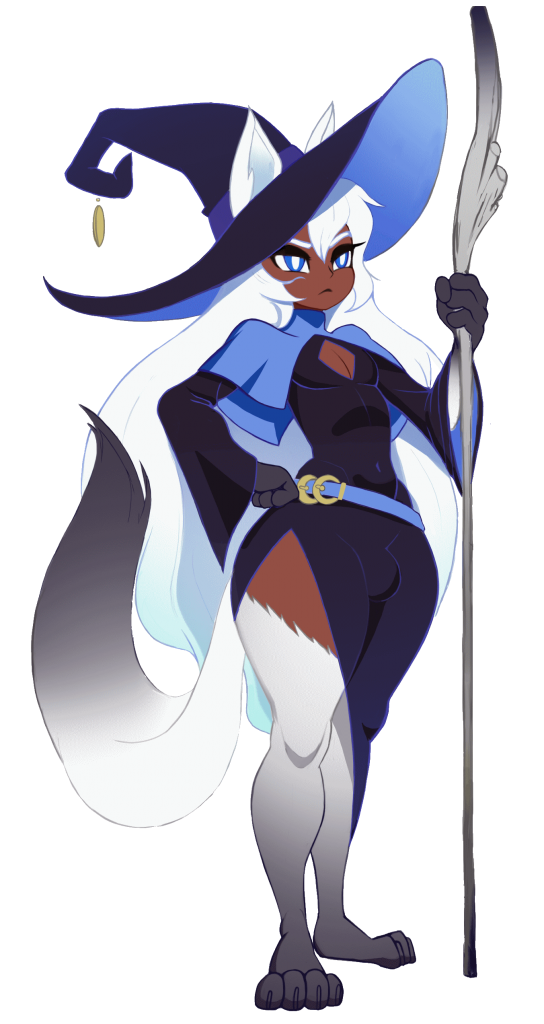 More kitty fuckin' for the kitty gods!
0.0.13 Patch Notes
Cait has a new sex scene, focused on her pussy! Compatible with all sexes. Cumming inside her will net you a new talk option as well.
Many, many bugfixes and misc. tweaks. Thanks for pointing 'em out, y'all!
Meanwhile, Drake and DCL are hard at work on the UI for the character sheet and inventory. A camping system is also in the works!
Art of the next enemy we're adding, Berwyn the trappy dog-boy summoner! Written by HugsAlright, and art'd by DCL. He really needs a hug, if you ask me.