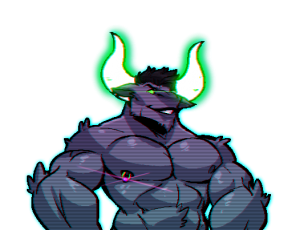 Tonight I have this small bolt-on that ports a bunch of Sylvie's original scenes back in to work with the new expansion. Also includes a few tweaks here and there, including an edit that amused me in the middle of her Doctor Badger story.
0.7.141:
Sylvie's original scenes have been back-ported to work with her new equipment.
Sylvie's stories and interactions have had small modifications to fit with the rest of the expansion pack.
Zil males should now be able to impregnate you, as written by HugsAlright and coded by Jacques00.
That's it for the weekend. I'll be paging through my submissions backlogged in the old system.
Art of yours truly by JayEcho and touched up by Jacques00.