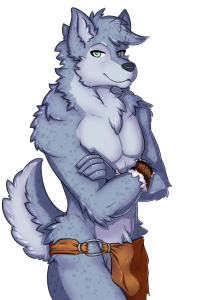 Boy this one was a little slow coming. Hopefully the new male NPC will be worth the wait. I'm still waiting on Maja's final scenes from her author, but they're a priority as well. Also I suppose I need to either spin up CoC's piercing system or develop something a little more proper for TiTS, since, you know, Lund is supposed to pierce you in one scene.
0.7.144 Changelog:
A new character has been added to Korg'ii Hold: Lund! This fit little korg-bro has several quite involved scenes, including plenty of support for 'tauric characters and bimbos. It even has a special sub-scene for amazons!
Under the hood, we added a new function to allow for a vagina selection menu to be used for certain scenes. It's presently only used for one of Lund's. Be sure and let me know all the ways it breaks for everyone other than my test character.
Ula's rescue timer is back in the game. After the first time you approach her, you only have five days or so to rescue her. I've appended some bolded text strings to make it more obvious that she'll be leaving, and that she might be important.
Zil Pheromones should properly fade after pregnancy.
Various fixes and tweaks, including a reset to the present bar NPC if the NPC leaves in a scene.
Coming soon: a new holo-recording from Kiro and Kally I wrote over the weekend, along with some other bits and bobs in between doc reviews! Art of Lund is the in game bust, done by our own lovely Shou!