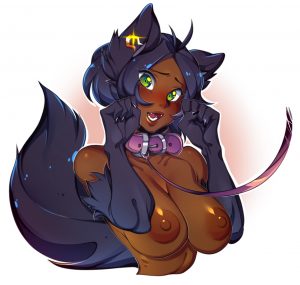 0.7.56 Changelog:
New NPC added to the New Texas Gym: Mirrin! She's packed full of content, so be sure to give her a whirl, especially if you're a fan of amazons! (Enjoy her training stat boosts while they last. I'm going to come in with a nerf bat later, I think).
New Item: Red Pandaneen
Apparently Jacques00 coded in a submitted upbringing choice – Slutty. Don't expect this one to hang around long. It slipped in without proper review.
We went ahead and pushed in Pippa's expansion, but I have not had time to properly review it quite yet, so there's a possibility that it may be changed, tweaked, or cut if it does not pass muster. TIme has not been cooperative.
Various fixes and tweaks.
I'm going to be out of the office for most of the next week, so don't expect to see much of me till next weekend-ish. I'm sorry I didn't get all the stuff I wanted in for this patch – there was a whole scene I wrote and some new busts I wanted in, but time did not cooperate.
0.7.57 Changelog:
Slutty upbringing is gone. Never should've been pushed out. Sorry about that, folks.
At left: Erra, as drawn by VenusFlowerArt!