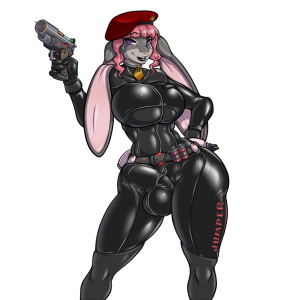 0.7.184 Changelog:
The Jumper's first bust variant has the clothed version done and has been placeholdered in. Enjoy the bun!
A new contributor, William handed me 30 pages of new scenes for the Jumper, which I've gone ahead and rolled into the game. Enjoy the new goodies! Three one win options, one with two forks!
Some fixes and tweaks
That's it for me for the week. I'm going to leave you guys in Savin's capable hands! As mentioned, the Jumper pictured at right was done by our talented Adjatha.