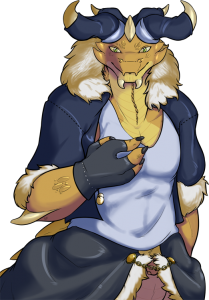 Changelog 0.7.51:
It is now possible to catch diseases from certain NPCs (mostly combat NPCs, though there's at least one "main" NPC who can give you something…)
Four diseases have been added to the game: Furpies Simplex C, Furpies Simplex D, Furpies Simplex H, and Loco Fever.
As the names would imply, Furpies turns you into a furry. There is a hint event two days into the infection followed by a Codex notification roughly 24 hours before the first transformations start, so if you grow some random ears, you have nobody to blame but yourself.
Dr. Lash can now be asked to upgrade your immune system to better protect you against these and future infections, for a price.
Several new weapons added (I haven't reviewed them yet, so they may get nerfed/tweaked SOON(tm)).
Bugs fixed and wrinkles ironed out, courtesy of Jacques00 (along with a few other bullet points).
Sean art by Shou.