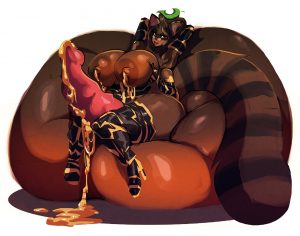 0.7.47 Changelog:
Del's move to Canadia Station has been reworked. It takes longer to happen on its own, and you can also talk to Beth Carver directly about getting Del left along at Tarkus or sent to Kally's sooner.
If you play your cards right in the above, there's a bit of fun with Beth's palm…
Regular, unmodded Del can wind up at Kally's, though all you can do at the moment with her is buy drinks. If you want more of that stuff, you'll have to ask Savin.
New busts: Riya
Various fixes and tweaks.
Art source: a fan-commissioned version of Captain Steele, commed by Zeroabsl and drawn by Reindonut.