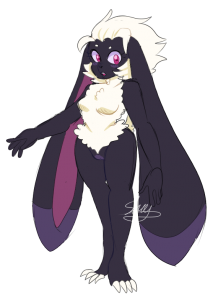 Hey guys, sorry for the brief changelog last night. I wound up taking a pretty long gaming break in between some work, so by the time I finished for the day, the wife was asleep (my keyboard is loud enough to wake the damned). One thing I did want to clarify is how to find Kattom Osgood. He basically shows up in your location about 35 hours after you first step into the wilderness, but he only appears in wilderness squares. This version makes some slight changes to that to make him slightly more random and also easier to find. Hope it helps!
0.7.101 Changelog:
Kattom's Uveto stocks have been loaded. Chainlasers! More bioweapons! A cold weapon that's pretty awesome so long as you use it anywhere that isn't Uveto!
Kattom no longer appears in the first hazard square after 35 hours. Instead there's a 1/10 chance of him appearing at that point.
Once Kattom appears, he stays in a location for 35 hours. New to this patch is that a commerce marker will appear in the square he is in.
The function that tracks Kattom's appearance has been reworked so that he remains accessible even after backing out of your inventory, without having to leave and re-enter the room.
Spunkshrooms have been added to the rare drops on Tarkus. Both spunkshrooms and slutshrooms now only drop if you have the appropriate genitalia to reduce inventory crowding.
0.7.102 Changelog:
Motherhusks have been added into Azra's plants menu as promised! All that remains are some tweaks and adjustments to her dialogue scenes, and I'll have everything from her Tarkus Expedition all cleaned up!
Motherhusks can raise your pregnancyIncubation multiplier up to a maximum of x7!
Fenoxo's cumMultiplier was increased by 0.5.
Raskvel/Sheep Steele by SheepPun!