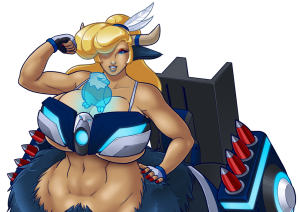 Not much new here. Wrote a new 1450 word scene for Ceria. It's a bit weird. I also wrote 1200 words for a tentacular healing tank, but that's going to go on at least another 1-2000 words before it's done. In the meantime, have a tiny patch!
0.6.62 Changelog:
The loading issue some users had should be fixed.
0.6.63 Changelog:
The Tove codex has been added to the game.
Ceria now has an ear-tastic scene, courtesy of a custom Offbeatr scene request.
A few bugfixes.
Art is a tease of a bison-girl Jacques00 has been working on. Savin might have something planned for her and the fourth of July. There may also be versions that are way more muscular, but this is my favorite.