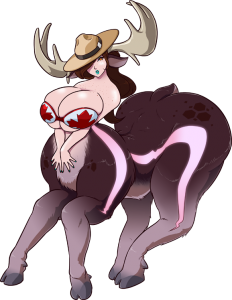 I should've put this together earlier, actually, but I got sidetracked working on the designs for "New Canada" to set up Kiro's sister and Jacques00's delicious moose-taur mountie. Without further ado, let me open the floodgates!
0.6.78 Changelog:
New scenes for parasite-tailed PC's and: Sera, Inessa, and Flahne, courtesy of Nonesuch.
New scene for Delilah and parasite-tailed PC's courtesy of Zeikfried.
Some bug fixes courtesy of Jacques00.
What's new since last month?
New NPC: Ramis
New hardlight panty scenes for a few NPCs.
New Treatment variation: cum-cow.
New Treatment variation: amazon.
New busts: Hepane, Merc, Saendra, Marina, Tarratch, Zil Call-girl
Timestamps on all events that proc while time is passing.
New cheat codes that let you set which Treatment effect you will get. (Must be entered before you take it).
Tweaks and improvements to combat drone behavior.
Two new masturbation scenes.
New scene for the Dryad on Mhen'ga.
Halley X Ellie voyeurism.
Follower Anno will now sometimes show up in bars! Comes with a few random scenes and one particularly fun one.
New Male Naleen scene.
New Lieve talk scene.
New Saendra scene.
What's coming soon?
A spooky, tentacular dungeon for Halloween.
A weapon shop for Uveto run by a subterranean, rock-eating drider.
The Nursery/Daycare (pending some overhauls to the birthing systems by Gedan).
Boatloads of submitted content.
And who knows what else? I'll be honest I bounce between projects pretty often, but I'm looking at New Canada, Myrellion peace quest, Faux Cow Treatment, and a few other idea/projects like Phaedra II (a post-apocalyptic world alternate starter planet) and a race with rather unusually placed genitals.
Delicious delicious taur-teasers by Jacques00.