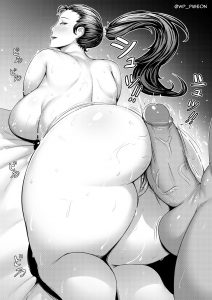 It's finally here! We've had a really productive month, but in addition to that, this patch alone is a pretty solid chunk of content thanks to some writing commissions to help me populate Korg'ii Hold pouring in.
0.7.136 Changelog:
Tuuva is completely coded! QuestyRobo's fluffy little blacksmith is absolutely done, including a small miniquest, affection reward, and a date scene where you can take her to see the stars. Quite a cute little NPC, if I must say!
Tuuva can now be given Frostwyrm scales, and after one week will have some very powerful armors in stock for you as a result. Please note that B (Paige's author), has a huge project that turns the Frostwyrm into a waifu in the backlog awaiting review, so killing her for her scales might be a bad idea if you gotta catch 'em all.
A small scene for sleeping in the Nyrean dungeon in the Queen's Chamber by Stygs has been rolled into the game. Note: Nyrean Royals only!
A bust for Poe A, by Crossman, has been added to the game.
Night Trap's "Sleep Fapnea" device has been coded by Jacques00 and should be available from the seer or Luca.
New Furry Loincloths should now occupy the correct spot. Note that they may stay bugged in old saves.
[Hotfix] Tuuva's author credits should be correctly appearing.
Gianna buttjob by Waterproof Pidgeon! P.S. He's gonna do a picture of Shade too. HYPE!
New This Public Patch: Below the Break!
New NPC: Nenne the herbalist, one of many Korg'ii Hold NPCs. Comes with a bevy of new consumables!
New NPC: Heidrun the Korg'ii Hold Clothier. Includes several new barbarian-themed clothing options!
New NPC: the Storm Lancer, a manly foe intent on honorable combat.
New Impregnation: Ula can now be impregnated!
New Impregnation: Female zil pregnancy and enhancements to sex scenes have been made.
New Quest: Bothrioc Diplomacy Mission.
New NPC Expansion: Kaede Exhibitionism.
New Items: Underwear that seals in fluids, available at Lerris's TamaniCorp shop.
New Items: Accessories that fire off a damage pulse when your shields go down, sold by Emmy and Doctor Badger. (1x/Combat)
New Transformation Item: Korgonne Snacks.
New Busts: Egg Trainer, Quaelle, Pregnant Ula, Charles, and the Character Creation Doctor, Taivra, Erika.
New Temporary Perk awarded for completing hard yoga with Paige.
New Storm Lancer Scenes: Face-fucking the Storm Lancer, a win scene for vagina-havers, and a loss for ladies in heat.
New Ula Scenes: Centaur and Cock-tail support!
New Status: Plugged vagina. Currently only happens on Uveto, where most NPC's have been adjusted to handle an inaccessible quim.
Korg'ii Hold's sublevel partly added.
New Item Flag: Requires High Physique. Used for ranged weapons that require the PC to maintain a high degree of fitness to fire (or power armor).
Hostile Korgonne now drop Korgonne Snacks.
And probably a few other things I missed!